Sydney Migration International wishes you a healthy 2021
2020 was and is a special year - in a way that nobody could have imagined at the beginning of the year.
A lot has changed: visiting friends, hugging grandparents, travelling, and discovering the world - none of this can be taken for granted anymore.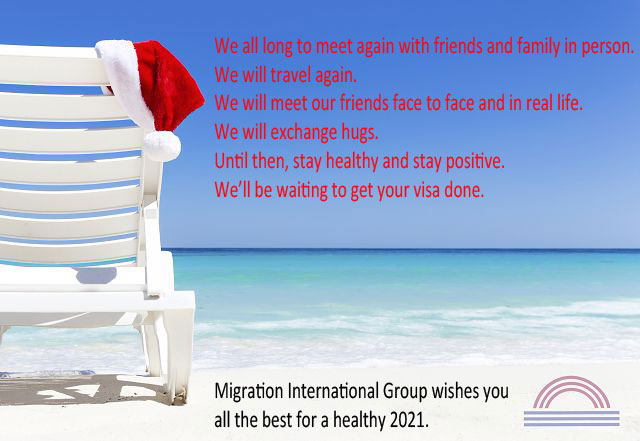 We all long to meet again with friends, family, and business partners in person.
We will travel again.
Soon, we will meet our friends face to face and in real life.
We will exchange hugs.
Until then, stay healthy and stay positive.
We will be waiting to get your visa done.
We wish you all the best for a healthy and prosperous 2021.
For a faster response, email us:
This email address is being protected from spambots. You need JavaScript enabled to view it.
For comprehensive advice on all currently available visa categories contact our
---