Migration Agents in Sydney
Sydney Migration International and its registered migration agents are the leading specialist in providing comprehensive and up to date Australian visa services and immigration solutions.
---
Giving us a bit of info now helps move things along more quickly.
For a fast response, email us:
This email address is being protected from spambots. You need JavaScript enabled to view it.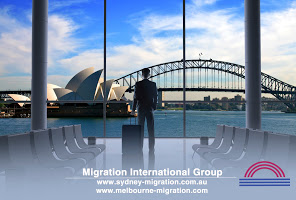 ---
Our experienced team of immigration lawyers and migration agents in Sydney focus on the needs of our clients and offer tailor-made solutions to suit each individual situation.
We service
Professionals and skilled individuals
Small and medium sized business
Investors and entrepreneurs
We are proud of our client relationships and we are always thrilled when our clients give us feedback. We know we owe all our success to our clients:
For yet another year, we have been awarded "Best Migration Agent Sydney" in the 2020 Immigration Choice Awards. We thank all our amazing clients for their support and great reviews. Thank you to our migration agents and immigration lawyers for their hard work. We will continue to make 2021 another amazing year for you!

---
Investor Visa Workshop - Individually, private and online
Hear about Australia's investor migrant pathways and discuss options which suit your investment strategy. Topics will include available Investment Visa towards Australian Citizenship. Your workshop will be hosted by our Investor Relationship Manager.
---
Skilled Visa Changes and more in the Migration Blog
Changes to the current skilled visa regime and more news in the Migration Blog.
Our migration agents provide the answers to your questions.
>> What's new in Australia's 2022 budget?
>> Permanent Residence Visa Australia
>> The Priority Migration Skilled Occupation List (PMSOL)
>> 2 new visa options for skilled professionals (sc 491 and sc 494)
>> The Designated Area Migration Agreements (DAMA)
>> Skilling Australians Fund and SAF Levy
>> TSS visa (482 visa) came into effect
>> Changes to the ENS visa (186 visa) and RSMS visa (187 visa)
>> Grandfathering arrangements for 457 visa holders
>> Stay informed with our Migration Blog
---
Book a Consultation at a time which works for you
This email address is being protected from spambots. You need JavaScript enabled to view it.
Or read more in the Migration Blog
---
Australian Visa Services

Our visa services include complete solutions for both permanent and temporary visas, giving you the confidence to successfully achieve your personal migration goal.

Our migration agents also offer a unique Visa and Immigration Assessment, which is specifically tailored to your circumstances and outlines all the visa possibilities you may be eligible for – allowing you to move forward with a visa option you are confident in.

Australian visa services Registered Migration Agents Visa and Immigration Assessment
Business Migration to Australia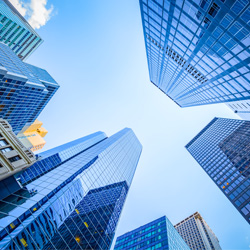 We understand that as a successful business owner or investor, your attention will not be on your visa prospects alone, but on the growth of your future business in Australia.
Our migration agents provide the support and advice you need to move forward with your business in Australia with the confidence of knowing your visa will be taken care of by experienced professionals.
Working in Australia - Migration Seminars in Europe, Dubai and USA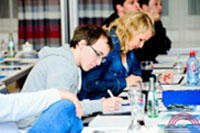 Sydney Migration International and its migration agents will hold a number of migration seminars in Europe, Dubai and the USA. Our seminars are aimed at skilled professionals and business and investor migrants with an interest in living, working or investing in Australia.