Migration Agent Newsflash: Travel to Australia possible again
Australia opens the borders for certain visa classes. Entry to Australia with these visa classes is possible again. Our Migration Agents in Sydney have summarized information about entry to Australia and relevant visa classes for you:
Who can travel to Australia?
What are the requirements for an Australian visa in times of Corona?
The good news first.
Australia has confirmed the level of planning for immigrants with the acceptance of the Federal Budget 2021-2022:
160,000 visas for immigrants are planned for the period July 2021 to June 2022.
80,000 visas are reserved for qualified immigrants in the skilled migration visa stream and employer-sponsored visa classes. The range of Australian business visa and investor visa classes including the Global Talent visa program are also mentioned here.
Australian visa applications (i.e. work visas and visa providing permanent resident status) are processed and issued by the Department of Home Affairs in Australia. Entry is therefore also possible, taking into account the applicable Covid requirements of the airlines (i.e. hotel quarantine).
Processing for these visas is expedited by the Department of Home Affairs. Visa holders are allowed to work in Australia. Specific visa holders do not have to apply for an exemption from the Corona travel restrictions before starting their trip if the job description is on the Priority Migration Skilled Occupation List (PMSOL):
Priority Migration Skilled Occupation List (PMSOL)
At the same time the travel ban for Australian Citizens remains in place.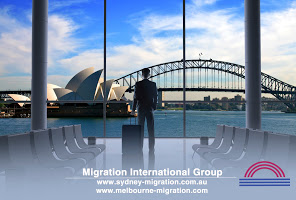 Even if the current regulations seem confusing, we believe there are a simple "rule of thumb".
You probably already guessed it:
Australian visa applications that directly or indirectly result in full employment or work in Australia can currently be applied for at the Department of Home Affairs.
These Australian visas have in common that the Australian state can count on tax revenue from the visa holders after entry.
This approach is "flawless".
Immigrants with a firm intention to immigrate to Australia should think about a visa application as soon as possible, as these visa applications are currently being processed more quickly.
Whether you've been thinking about sponsoring employees or gaining permanent residence status for yourself, we can help.
For comprehensive advice on all currently available visa categories contact our
More information about:
For a fast response, email us:
This email address is being protected from spambots. You need JavaScript enabled to view it.
---